The ultra-reliable, ultra-affordable Toyota Corolla is one of the world's most popular cars. To celebrate the model's bicentennial, Toyota has outfitted the 2017 model with a broad range of high-tech features, including pre-collision detection, lane-departure alerts, adaptive cruise control, and more.
Also, the Corolla's exterior features a more aggressive aesthetic - the front fascia has been completely redesigned with smaller headlights and a larger, more prominently angled grille.
The car relies on a 1.8-liter 4-cylinder engine to generate 132 horsepower and 128 pounds-per-foot of torque. It won't be performing any heavy-duty towing, but it travels more than 30 miles on a single gallon of gas. Toyota's Eco trim pushes 40 miles per gallon, making it one of the most fuel-efficient vehicles in its price range. This is thanks to the trim's Valvematic - continuously variable intake-valve lift control technology.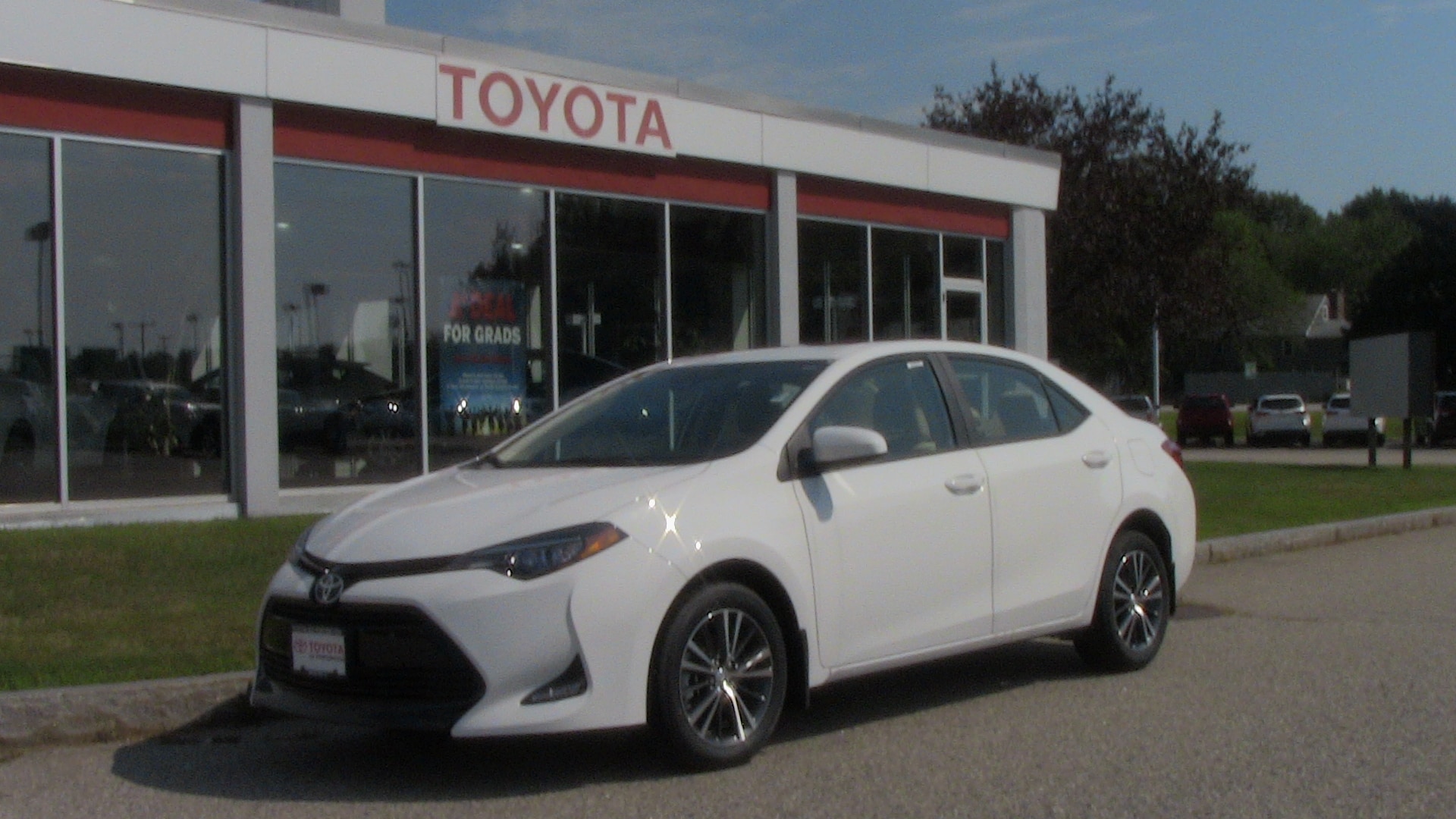 Interior Features
The Corollas XSE comes with a power sunroof and faux leather seats. The trim's seats are power-adjustable and heated. Additionally, this trim includes a premium audio system with a 7.0-inch touchscreen infotainment system - almost an entire inch larger than the previous year's model.
One area in which the Corolla excels among mid-size sedans is in backseat legroom. It is one of the roomiest cars in its class, with 41.4 inches of legroom in back, and a split-folding bench that offers more stretching space than any similar vehicle.
Safety Features
Car enthusiasts rightly regard the Toyota Corolla as one of the safest and most dependable vehicles on the road. The 2017 model earned a near-perfect set of 5-star ratings from crash test results, with only three 4-star ratings out of twelve keeping it from attaining a perfect score. Not only do a full set of airbags and impact sensors come standard, but a back-mounted reverse camera does, as well.
Step into Toyota of Portsmouth and test drive a Corolla today. Choose from our extensive stock of Corollas and other feature-rich sedans!