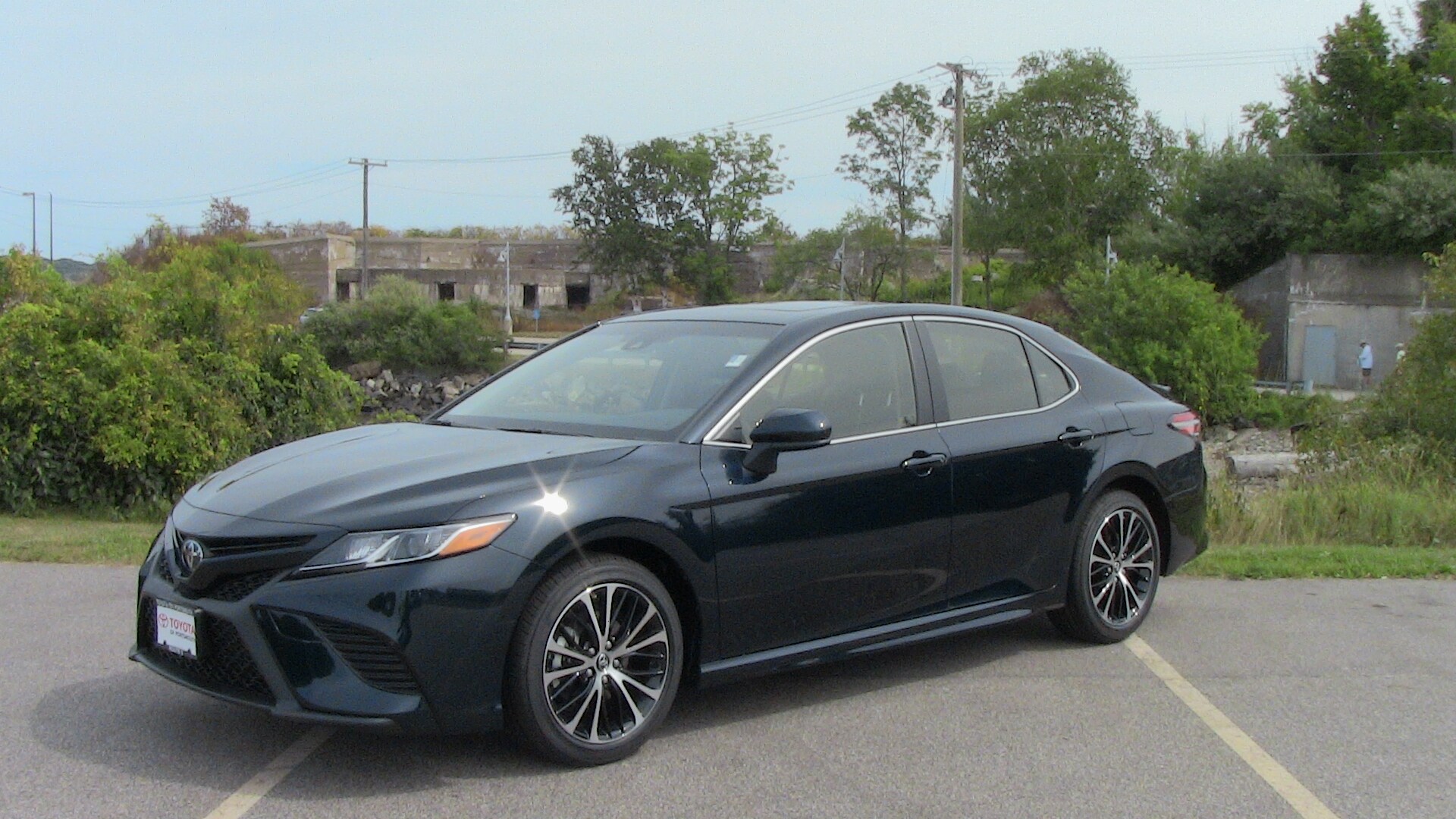 The all-new 2018 Toyota Camry is in, sporting an expressive exterior and a tighter chassis to make its presence known. Alongside the new look, the vehicle has a more economic engine that nonetheless delivers upgraded power when compared to the model of yesteryear.
All in all, 2018 Camry buyers can choose between an inline-four engine that offers 203 horsepower or a powerful V-6 running at 301 horsepower. Buyers interested in fuel savings are advised to look towards the Camry hybrid, which offers up to 52 miles per gallon in fuel efficiency. By comparison, the V-6 option travels 22 miles on a single tank of gas on city streets, and 33 miles per gallon on the highway.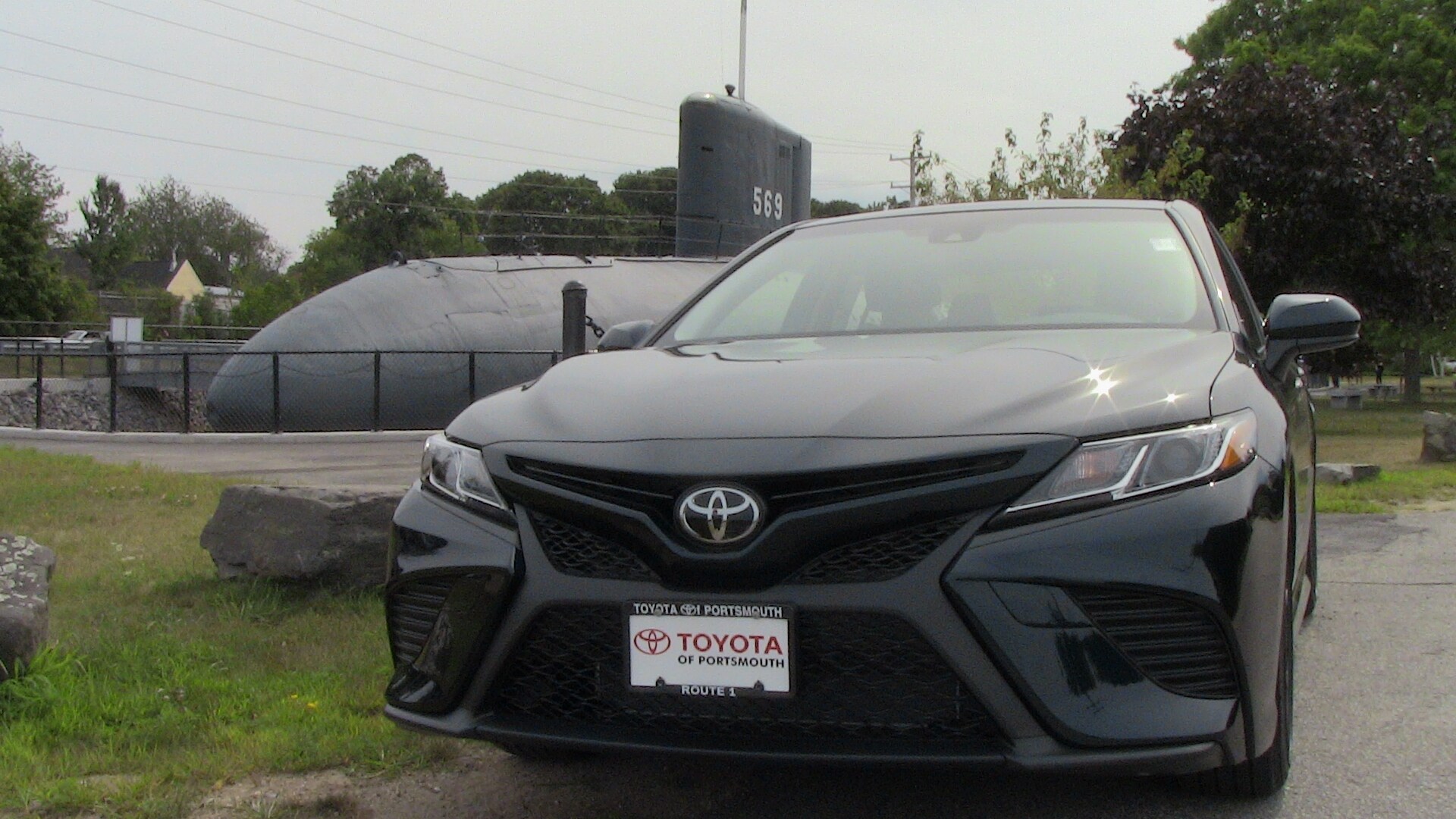 Exterior Redesign
The Camry's exterior has an edgy appearance that offers a stark contrast to its previous seven generations - the unexciting family sedan that became America's best-selling passenger car. Now, it appears Toyota is ready to market the Camry differently. The car features an aggressive-looking front grill and multiple attention-grabbing design elements along the sides and back.
The XSE trim offers a black roof, generating an extra sporty attitude for the once-humble Camry.

Camry Interior
The car's interior is defined by a centerpiece dashboard with a sleek three-dimensional design mounted along a wavelike trim piece. Toyota's powerful Entune 3.0 infotainment system is embedded directly into the glossy black center of the dash, giving the car a futuristic, integrated smartphone feel.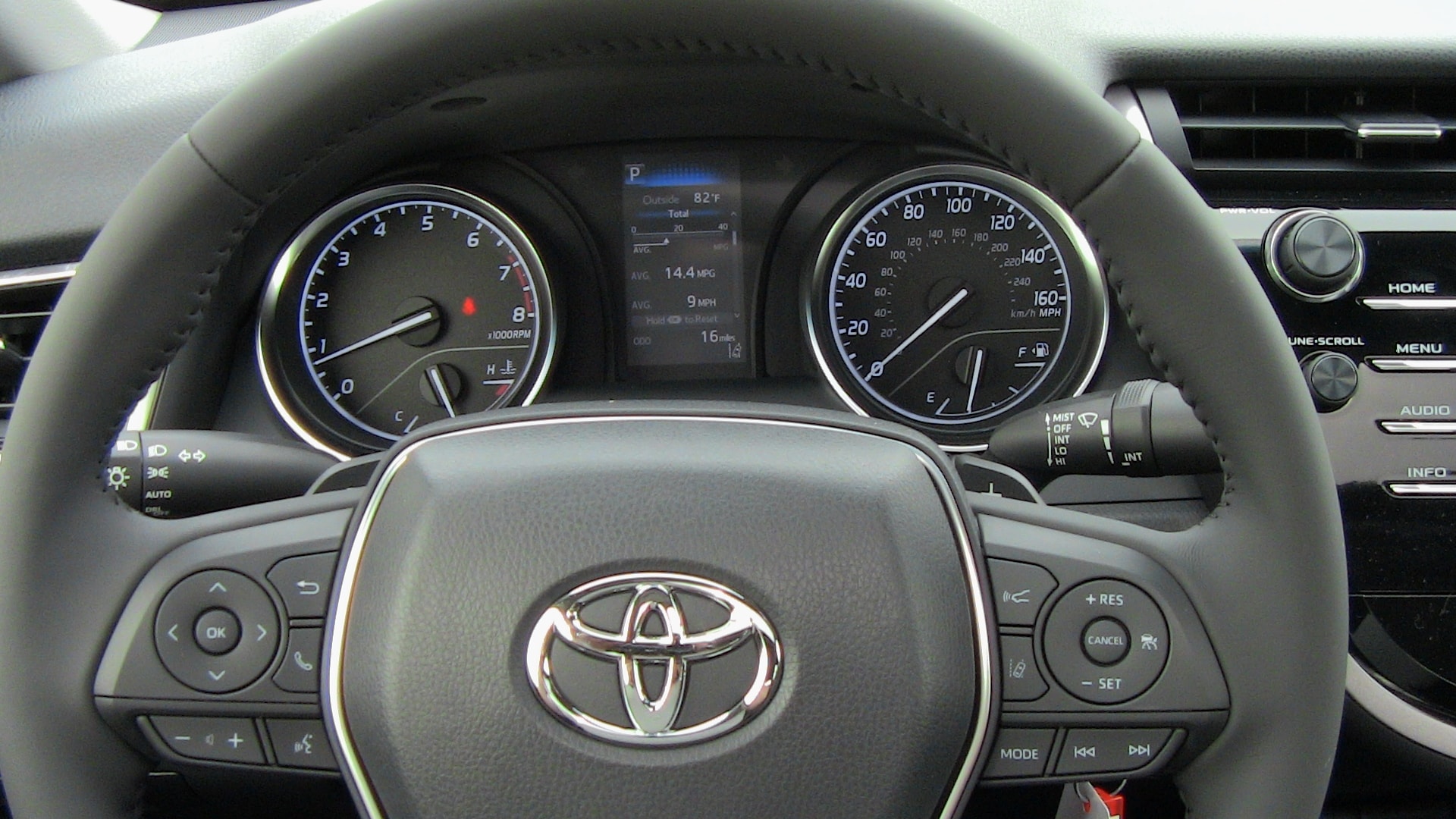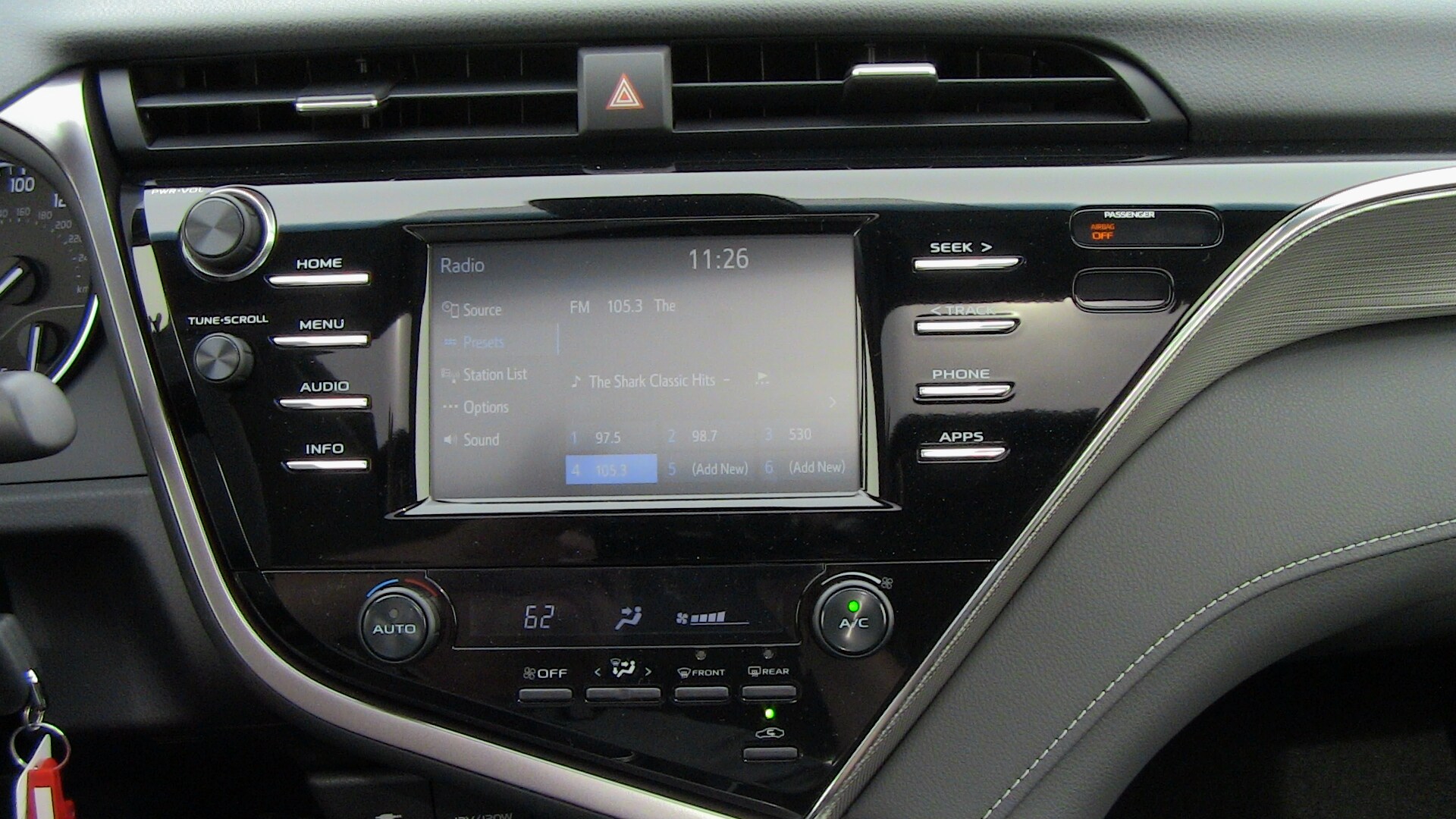 Alongside futuristic appearances, Toyota has also included futuristic utilities - such as an app-based navigation system that connects with iOS and Android phones to deliver real-time map and traffic data.
Toyota Safety Sense comes standard on the 2018 Camry.The car has improved safety features, such a forward-collision warning sensors, pedestrian detection and automatic emergency braking and adaptive cruise control. The 2018 Camry comes with a backup camera, lane-departure warning sensors, automatic high-beams, and blind-spot monitoring.
Come to Toyota of Portsmouth to try out the brand new redesigned 2018 Toyota Camry for yourself!