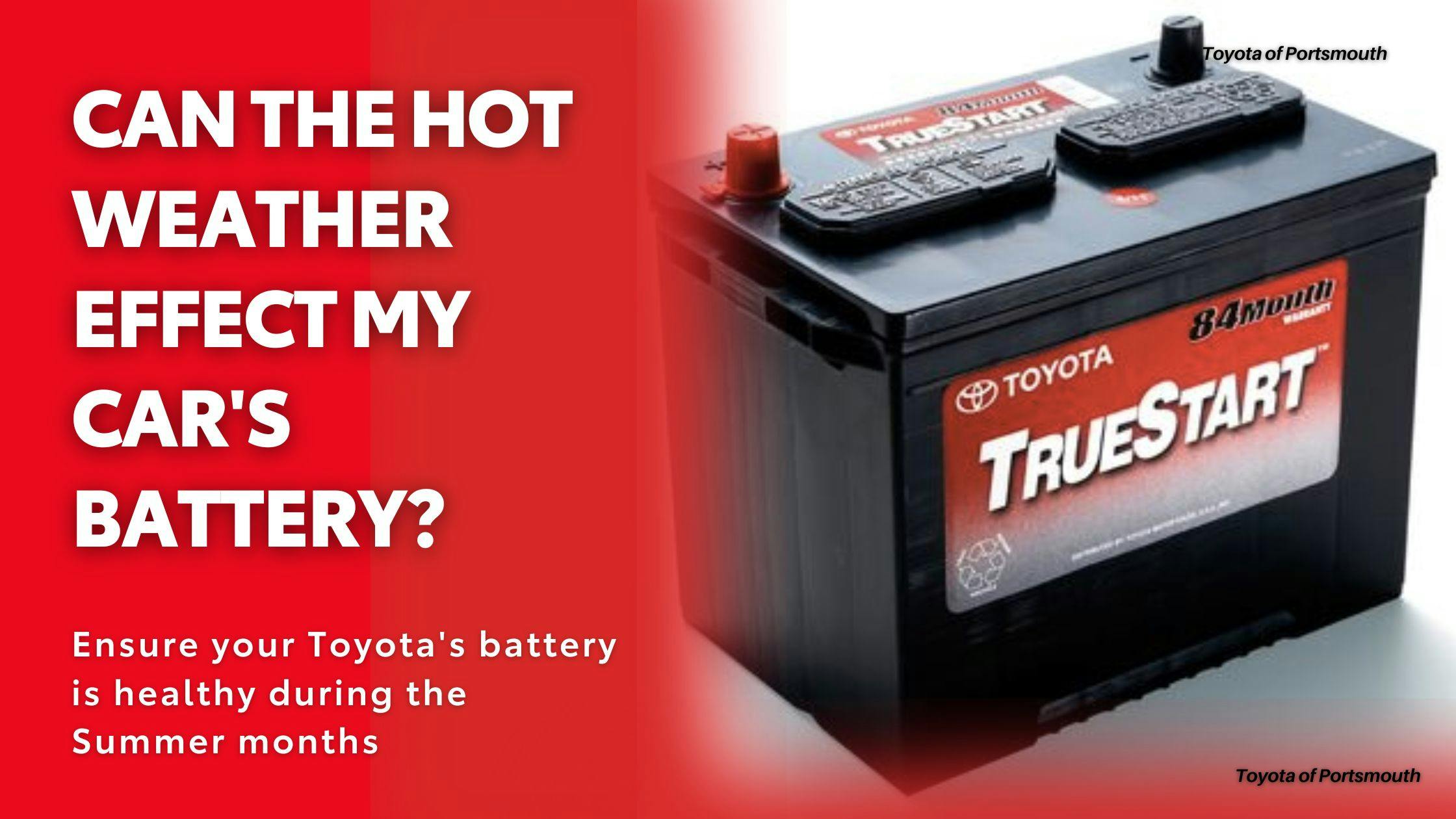 Check on Your Toyota's Battery Health
Your battery is one of the most important components in your Toyota, providing the power to start the engine and run critical electrical systems. That's why routinely checking battery health is essential preventative maintenance. The service experts at Toyota of Portsmouth recommend Toyota drivers in Portsmouth, Epping, Dover, Hampton, and surrounding cities schedule a free battery test and visual inspection.
Signs Your Toyota's Battery Needs Attention
Some clear signs your battery may be nearing the end of its lifespan include:
Slow cranking when starting the engine

Dimming headlights when idling

Battery warning light turning on

Reduced remote key fob range
You can avoid being stranded with a dead battery by catching battery issues early. Our Toyota technicians have the tools to diagnose your battery's condition.
Schedule a Battery Service Appointment
Toyota of Portsmouth makes it easy to schedule a battery system inspection. Book an appointment online or call our service team at 603.431.6100. We'll perform a thorough multi-point visual inspection and battery test. If your battery needs replacement, we offer an extensive selection of Genuine Toyota Batteries to restore peak performance. Ask us about our current battery service specials that can save you money.
Trust Our Certified Toyota Technicians
Our factory-trained technicians have the expertise to test, charge and replace your Toyota's battery using proper procedures. We'll get you back on the road quickly with a battery optimized for your vehicle. Get ahead of potential problems by having your battery tested and serviced at Toyota of Portsmouth. We provide Toyota owners in Portsmouth, Epping, Hampton, Dover and surrounding cities with superior maintenance for maximum reliability.
Back to Parent Page