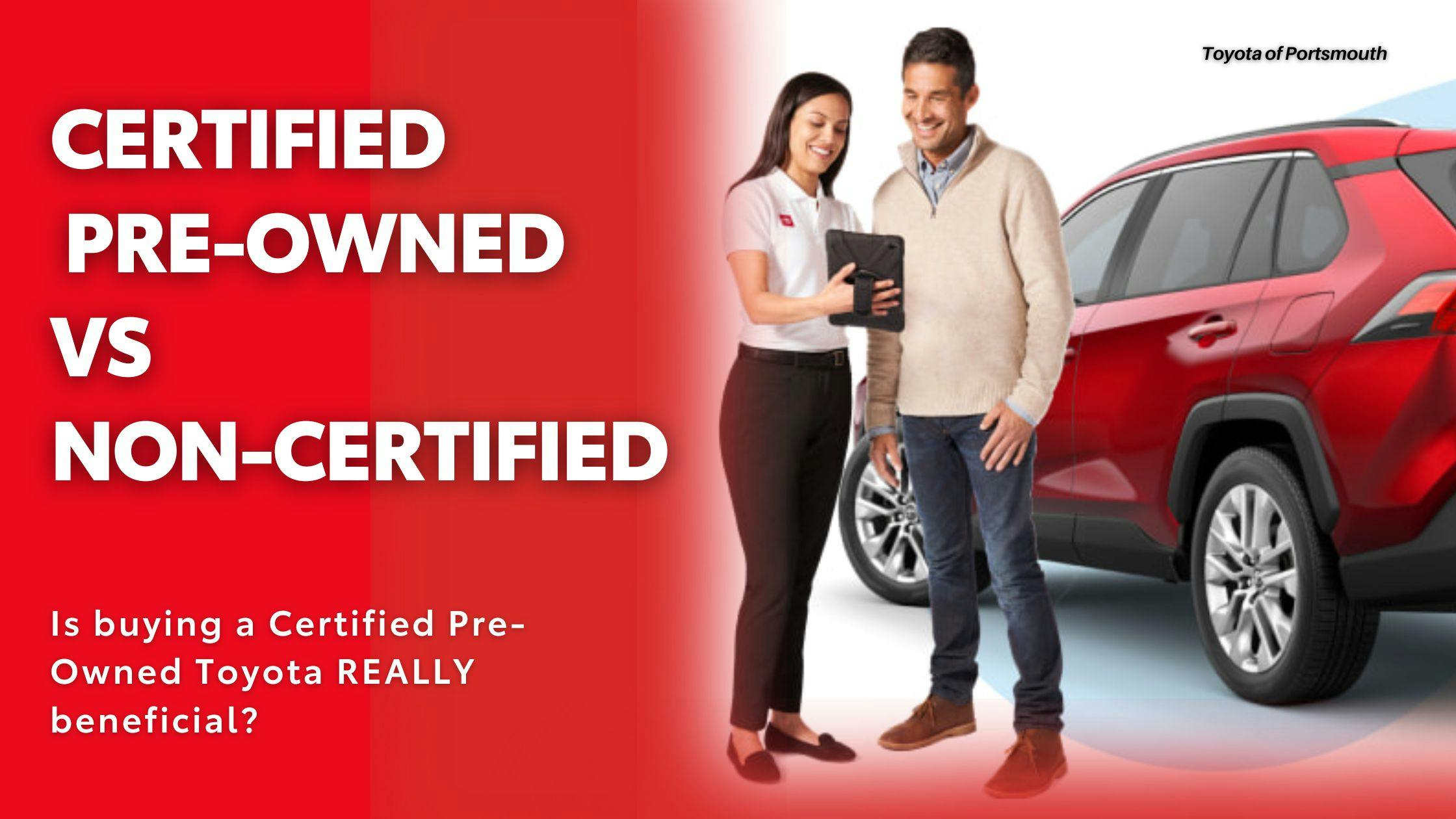 Is Buying a Certified Pre-Owned Toyota REALLY Beneficial?
Purchasing a vehicle is a significant investment, and finding the right balance between quality and affordability is crucial. If you're in the market for a used car, exploring certified pre-owned (CPO) options can provide you with peace of mind. In this blog post, we'll delve into three compelling reasons why buying a certified pre-owned Toyota vehicle from our Portsmouth dealership is a smart and beneficial choice.
Certified Pre-Owned Toyota Warranty Has You Covered!
One of the most significant advantages of purchasing a certified pre-owned Toyota vehicle is the rigorous inspection and comprehensive warranty coverage they come with. Toyota's CPO program subjects each vehicle to a meticulous inspection process, ensuring it meets the manufacturer's stringent standards for quality and reliability. Certified technicians thoroughly examine the vehicle's mechanical components, electrical systems, exterior, and interior, leaving no stone unturned.
Moreover, certified pre-owned Toyota vehicles, such as the ones on ur Portsmouth car lot, come with an extensive warranty that provides added protection. Typically, this includes a limited powertrain warranty, offering coverage for major components, and an extended warranty that extends beyond the vehicle's original warranty period. With these warranties in place, you can have confidence in the vehicle's condition and have peace of mind knowing that you're covered in case of unforeseen issues.

Get Vehicle History and Peace of Mind
When you opt for a certified pre-owned Toyota vehicle, you gain access to detailed vehicle history reports. These reports provide information on important aspects such as previous ownership, accident history, service records, and mileage verification. Having access to this information allows you to make an informed decision about the vehicle's past and gauge its overall condition.
Furthermore, buying a certified pre-owned Toyota vehicle provides assurance through additional perks. Many CPO programs offer benefits like roadside assistance, complimentary maintenance for a certain period or mileage, and our Portsmouth car dealership even offers a free auto loan on used Toyota vehicles! These added services enhance your ownership experience and demonstrate the manufacturer's commitment to customer satisfaction.
Back to Parent Page