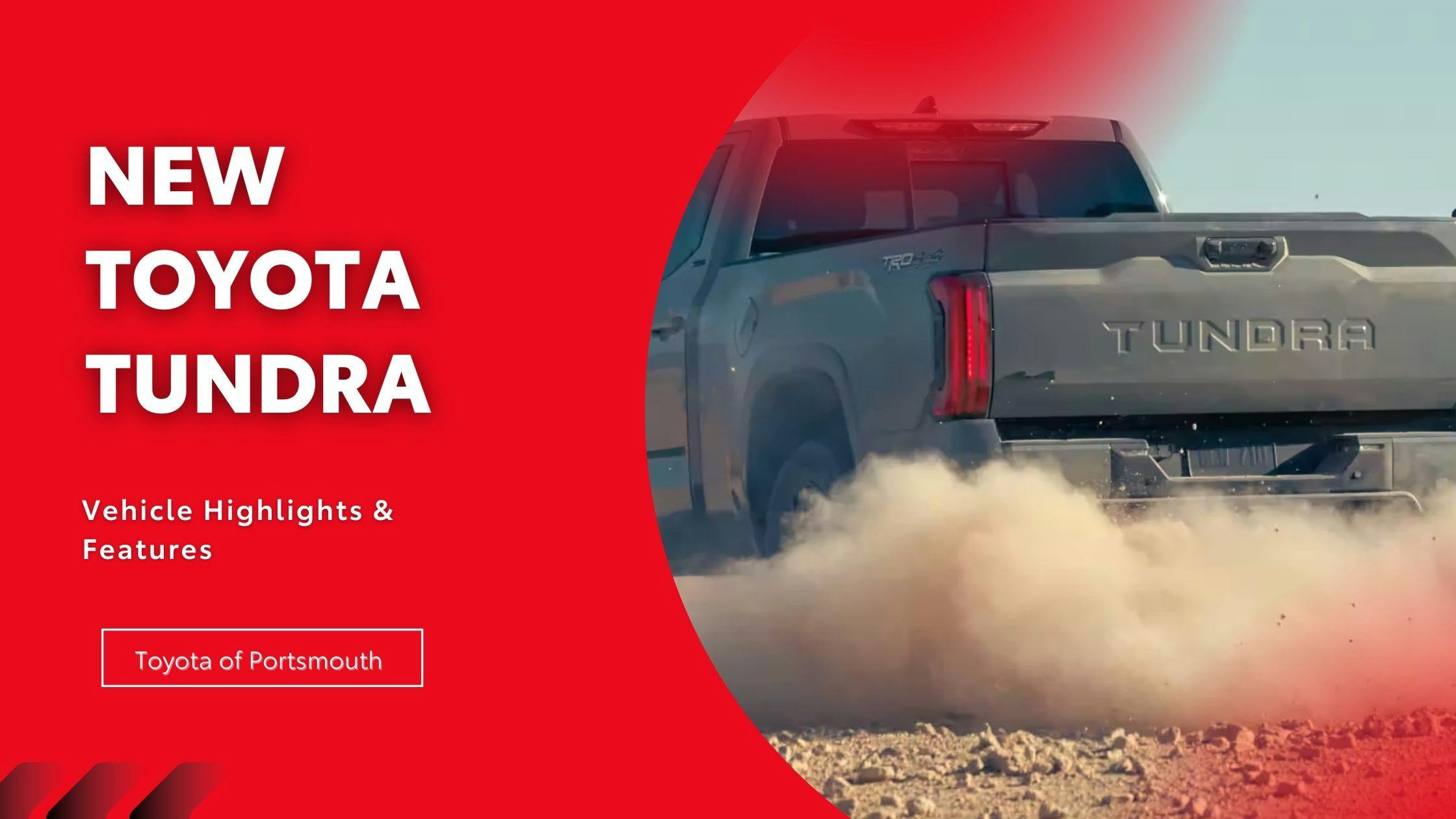 New Toyota Tundra For Sale in NH
The team here at Toyota of Portsmouth is excited to tell you the cool new feature released in the new 2023 Toyota Tundra! Toyota of Portsmouth is proud to be a preferred Toyota dealership near Dover, Epping, Hampton, and anywhere along the seacoast in New Hampshire.
Toyota Tundra Safety and Powertrain
The Tundra comes equipped with advanced safety features like forward-collision warning, lane-departure warning, and automatic emergency braking. These Toyota Features can help keep you and your family safe on the road.
Additionally, this Toyota truck comes equipped with advanced traction control technology, which helps maintain stability and control on slippery and icy roads by adjusting the engine power and braking to the wheels that need it most. This can come in handy during those New England snowy winter seasons!
The Toyota Tundra is available with 4-wheel drive (4WD) or all-wheel drive (AWD) options, which can provide additional grip and stability on challenging road conditions.
When driving this mid-size truck in Dover, you can keep your children safe with Child Safety seat anchors. The Tundra comes with child safety seat anchor features, which make it easy to secure your child's car seat safely, ensuring you peace of mind.
Features & Interior of the Tundra
The new Tundra for sale in Dover comes with an available rear-seat entertainment system, featuring a 9-inch screen and wireless headphones, which can help keep your kids entertained during long trips.
Additionally, the 2023 Tundra's large cargo bed can accommodate all your family's gear, from camping equipment to sports gear! Multiple power outlets are available inside this Toyota truck, making it easy to keep everyone's devices charged.
The Tundra comes standard with a rearview camera, making it easier to navigate in reverse and park in tight spaces. Moreover, enjoy entertainment during your drive with features such as AppleCarPlay and Android Audio!
Back to Parent Page