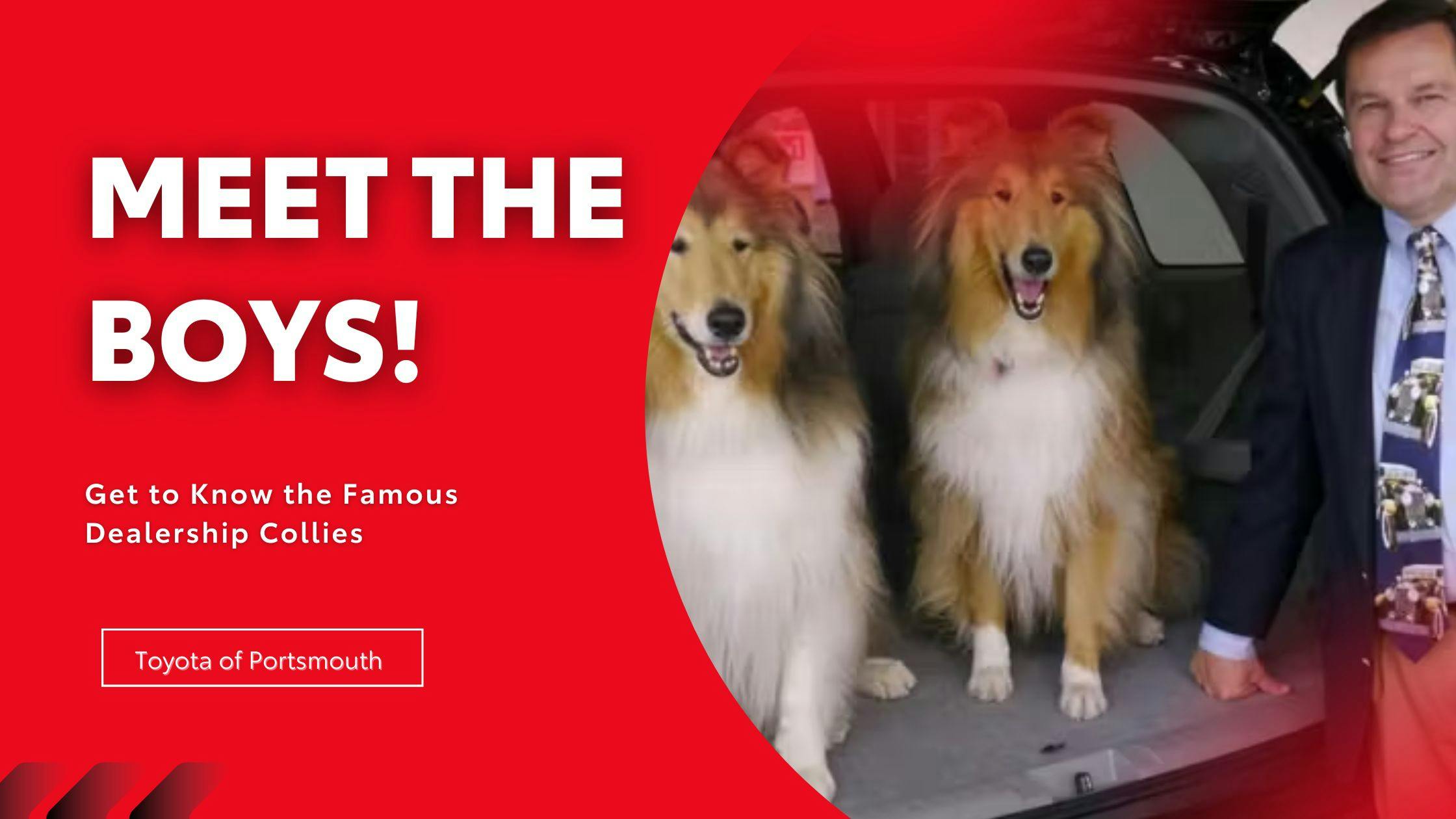 "The Boys", by Nancy Dewar
By Nancy Dewar, Seacoast Bark Magazine August 2018

Dogs certainly have a way of making an impression with people in the community. When one mentions Toyota of Portsmouth, the first thing many say is, "Oh, the Collies!" It's an immediate connection and one that was not done intentionally; it just happened!
Jim Boyle, owner of the dealership, has had an affinity for this breed ever since his childhood. He grew up in Arlington, Massachusetts as the youngest of five children. His first dog was a gift from his grandmother. It was the family's first dog, a Collie of course. Knowing the kids really wanted a dog, Jim's grandmother gave each of them $15 so they could all chip in to buy the $75 puppy! Though I don't know Jim's exact age, suffice it to say he grew up in the 60's or 70's, as they named their dog Laddie, the male version of 'Lassie' from the iconic television show that launched in 1954 and ran for 19 years, making it the fifth longest-running primetime television series ever to run. Laddie was with Jim from kindergarten through college. His beloved dog passed away at 14, and his legacy has continued through the other Collies that have blessed Jim and his family.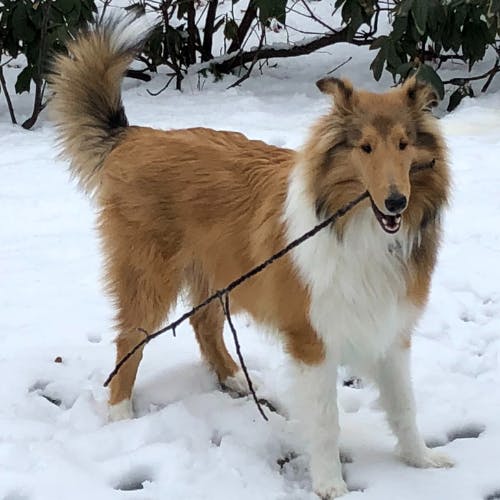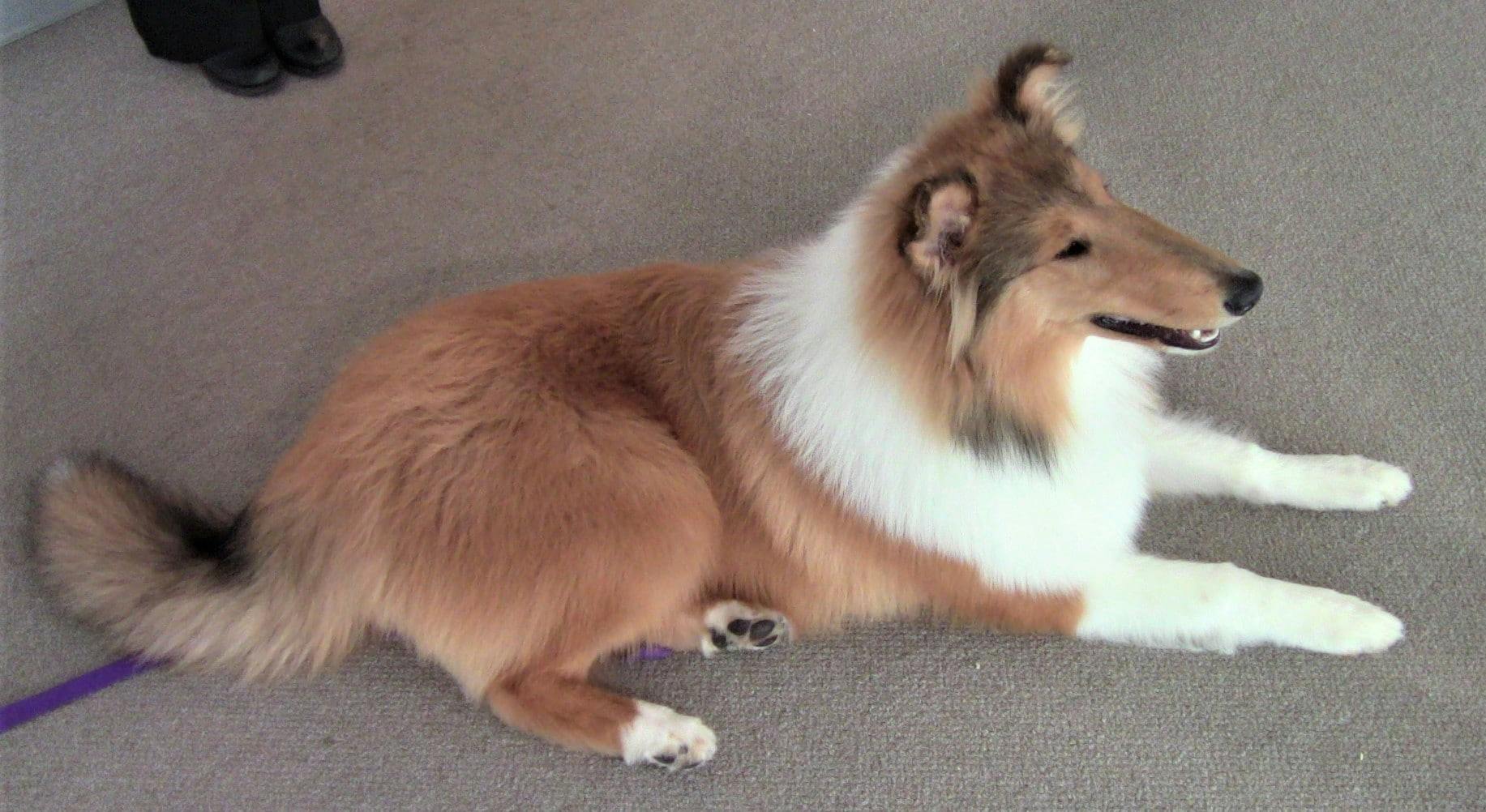 The famous Toyota of Portsmouth TV Collies were Harley and Tucker. Jim and Nancy got Harley in 2005 as a puppy. Tucker joined the pack in 2008 when Nancy decided that Harley needed a brother. Nancy emailed Jim a picture of a puppy sitting on a rug eating a bully stick, and Jim thought to himself, "The rug that he's sitting on looks familiar."


Bentley is their new love and the dealership's newest mascot. He turned one in July and is still being groomed for his position as spokes-dog. To date, he has only appeared on a billboard on I-95. It features a photo of Bentley with a stick in his mouth accompanied by the headline "Bentley Prefers a Stick Over an Automatic". However, TV commercials featuring exuberant, ball-loving Bentley are in the works and won't be too far off. Be sure to watch for his debut. Jim laughed and said, "Bentley, a combination of Harley and Tucker, is a gift from God; and he's a riot'.
Harley and Tucker were true members of the family and became known by many in NH as "The Boys" from their many TV commercials that aired for years throughout the state. Jim explained, "The dogs just turned out to be great marketing for the dealership, but that was never their purpose. We gave it a try, and it worked. People just really relate to dogs." The dogs were behind the dealership's 'Paw of Approval' campaigns. Harley became known as the "Deal Finder," and Tucker was the "Hybrid Specialist!"
The dealership still stamps transaction documents with a paw-print approval symbol. Most of the TV spots ended with their famous endorsement barks right after Jim said, "Right boys?!" Getting Harley and Tucker to cooperate onset wasn't always easy, to say the least! In a "Sniff Out a Deal" commercial, they filled the front grill of a car with biscuits to entice the furry duo to come over and sniff the car. While filming Harley for the "Paw of Approval" spot where he was sitting at a desk by a computer, Nancy literally was under the desk holding him up. Getting them to bark for their "ending line" also proved to be a challenge. "The dogs would bark at everybody except while filming, of course! During one shoot the crew was walking around barking, trying to get Harley and Tucker to bark to no avail. Eventually a dog came into the service area and that did the trick....they finally barked.

In explaining the impact and success of their advertising, Jim stated, "There is a false stereotype that car dealerships are a stressful environment. We want customers to feel welcome, comfortable and a sense of unconditional love like dog owners get from their best friend. And that's what dogs offer. People relate to dogs. Dogs reduce stress and anxiety, and Harley and Tucker demonstrated the way we want customers to feel about buying a car."

Once Jim was on his way to a dealer meeting and while boarding the plane he was walking down the aisle, and passengers were asking "Where's Harley and Tucker?" Jim reflected, "I was wondering if all of these folks were going to the same meeting and knew me. Then it hit me. They knew us from TV. The dogs really put us on the map!"
Jim and Nancy lost Harley two years ago when he passed away from a heart condition in his sleep peacefully lying in his favorite spot on the patio, and Tucker died unexpectedly last June. Jim fondly reminisced about his boys. "Harley was a frisbee and ball freak. Tucker could have cared a less. Tucker never saw a nap he didn't like!"
I asked Jim what makes this breed so special. "They literally smile. They are really smart and caring." His love of the breed is also proudly displayed in his office. A life-like stuffed Collie sits proudly on his desk. He has a small figurine of a Collie riding a Harley motorcycle (how fitting!), numerous photos, coffee mugs and more!
Dogs are welcome at the dealership with open arms. The dealership has partnered with Canine Cupboard Gourmet Dog Treats in Portsmouth to promote their pet friendly atmosphere, and each dog that visits gets a free gourmet treat.
Every week Toyota of Portsmouth features a 'Best Friend' on their Facebook and Instagram pages, where a customer's pup is featured. But in Jim and Nancy Boyle's world, every day is 'Best Friends Day,' as they are true animal lovers with a special affinity for Collies and "their boys".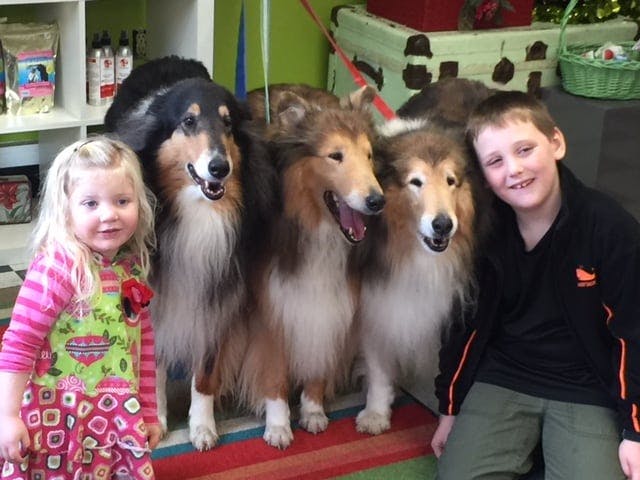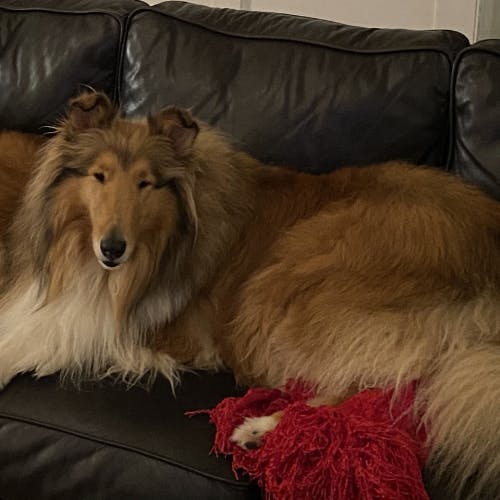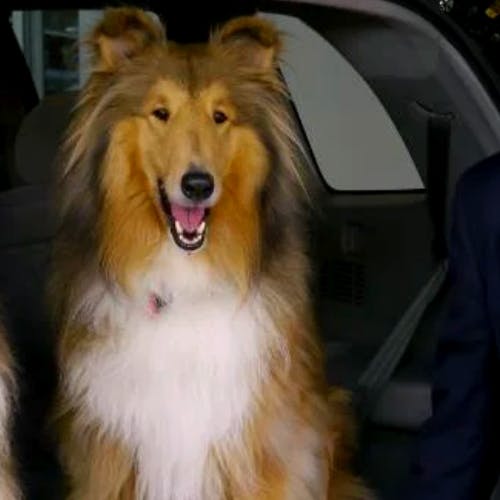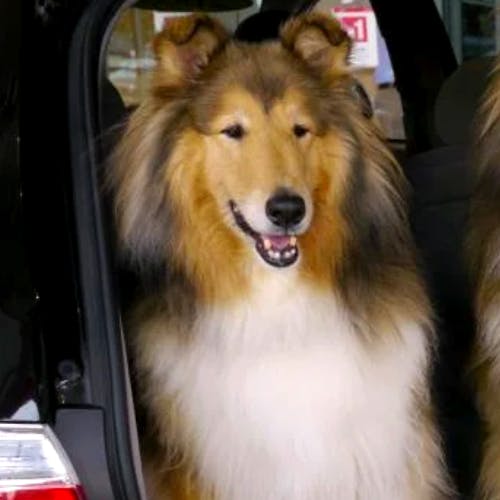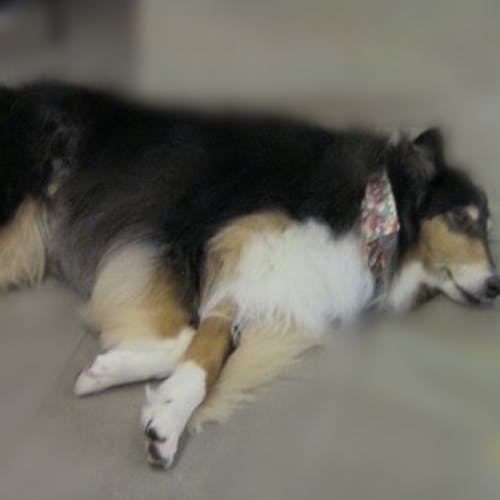 Back to Parent Page