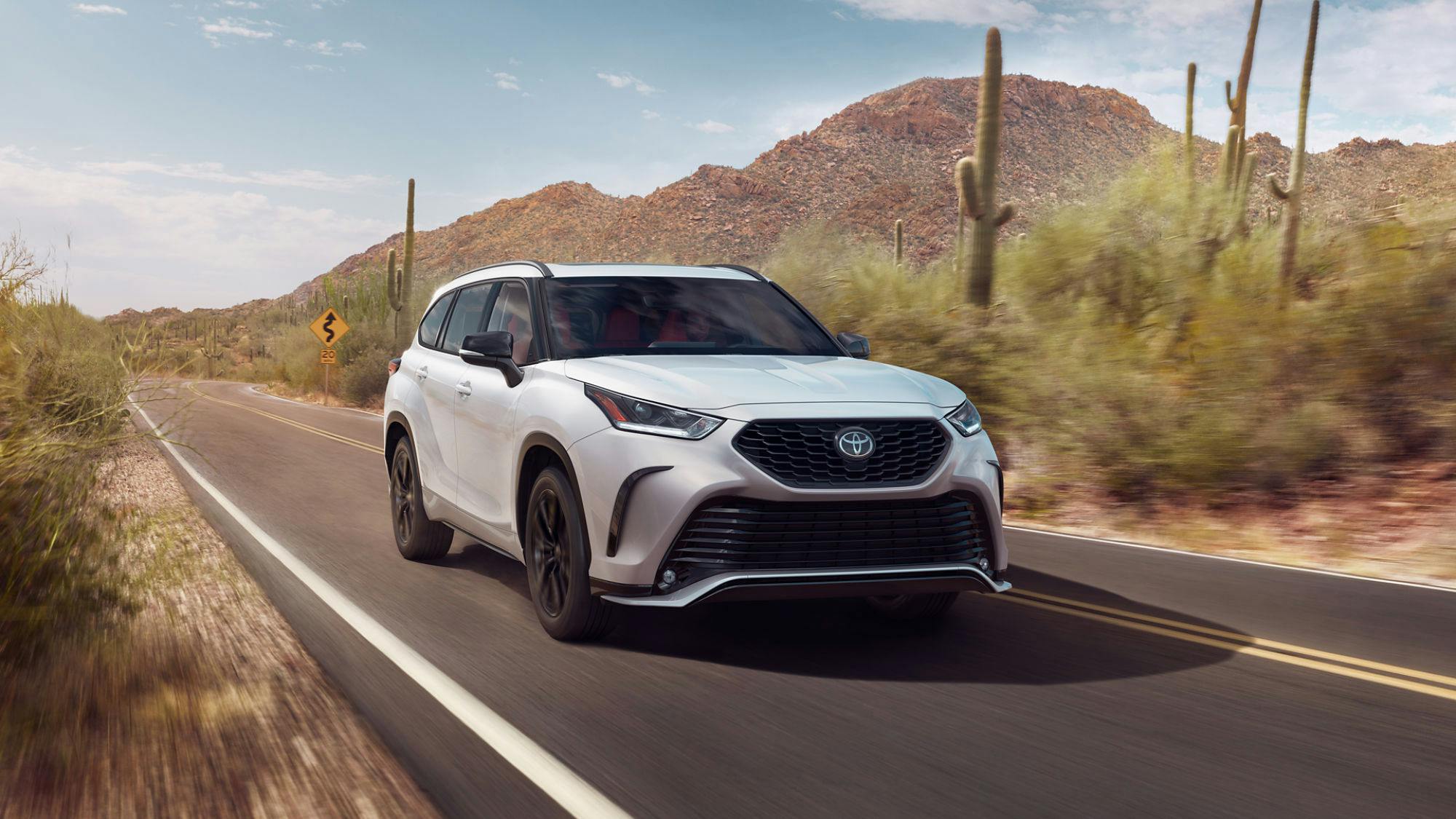 The Top 5 Toyota SUVs for All-Terrain Adventures
Whether you're navigating city streets, traversing mountain trails, or hitting the beach, a reliable and versatile SUV is your ideal companion. Toyota, known for its durable and dependable vehicles, offers a range of SUVs that can handle practically any terrain. In this comprehensive guide, we'll explore the top 5 Toyota SUVs perfect for all-terrain adventures. By the end, you'll know exactly which model to test drive on your next visit to Toyota of Portsmouth.
Toyota RAV4
The Toyota RAV4 is a compact SUV that packs a punch. Its 2.5-liter 4-cylinder engine offers a healthy balance between power and fuel efficiency, making it a cost-effective choice for adventurers on a budget.
Terrain Capabilities: With its dynamic torque vectoring all-wheel drive, the RAV4 is prepared to tackle everything from rocky trails to slippery roads.
Interior Comfort: The spacious interior and advanced infotainment system provide comfort and entertainment for long journeys.
Toyota Highlander
The Highlander is Toyota's mid-size SUV, offering more space and more power. It comes with a standard V6 engine that provides robust performance while maintaining decent fuel economy.
Terrain Capabilities: Highlander's available dynamic torque-vectoring all-wheel drive ensures stability on uneven surfaces.
Family-Friendly: Its spacious interior can comfortably accommodate up to eight passengers, making it ideal for family adventures.
Toyota 4Runner
The 4Runner is the go-to SUV for serious off-roading. Its body-on-frame construction ensures durability, while the available 4.0-liter V6 engine offers impressive power.
Terrain Capabilities: With features like Multi-Terrain Select and Crawl Control, the 4Runner is built to conquer the toughest terrains.
Storage: The 4Runner offers ample cargo space, perfect for camping gear or outdoor equipment.
Toyota Sequoia
The Sequoia is Toyota's full-size SUV, offering maximum space and a standard V8 engine for unparalleled power and performance.
Terrain Capabilities: The available Multi-Mode 4WD system ensures the Sequoia can handle snowy mountains and sandy beaches with equal ease.
Luxury Features: Leather-trimmed seats and a premium sound system offer a touch of luxury in the wilderness.
Toyota Land Cruiser
The Land Cruiser is Toyota's flagship SUV, offering the ultimate in performance, luxury, and durability.
Terrain Capabilities: With full-time 4WD and an advanced suspension system, the Land Cruiser is built to handle the most challenging terrains.
Premium Experience: The interior boasts high-quality materials and advanced technology features, ensuring a comfortable ride regardless of the terrain.
No matter your adventure, there's a Toyota SUV perfectly suited for you. From the compact RAV4 to the luxurious Land Cruiser, each model offers unique capabilities to meet your all-terrain needs. Ready to find your perfect adventure companion? Visit Toyota of Portsmouth today for a personalized test drive.
Back to Parent Page